PUBLIC RELATIONS
You have a vision and you need a strategy to turn it into action.  There are many variables at play when determining the best course of action: diverse stakeholder sets; budgetary constraints, and the complex needs of your audience that need to be met. This requires creative, agile, and well-thought-out strategic communications plans, to help you navigate the course until the results you want are achieved.
Ad Creation & Media Buys
Award Nominations
Blogger Outreach Campaign
Blogging
Brand Analysis, Creation & Consistency
Brand Partnerships
Celebrity Licensing & Endorsements
Corporate Charitable Programs
Collateral Material Creation & Production
Community & Charitable Involvement Management
Content Marketing
Copywriting & Editing
Drafting Media Alerts and Press Releases
Editor Desk-Sides and Media Previews
Email Marketing
Employee Engagement
Employee & Board Retreats
Event Production
Interview Training
Logo Creation
Media Mailers
Media Relations
Media Tours
Newsletters
Pay-Per-Click Advertising
Personal Brand & Image Consulting
Photography and Photo Editing
Press Kit Creation (digital and print) | Pitch Decks
Press Trips & Itinerary
Product Launch
Product Placements
Sales Training
Social Media Advertising
Social Media Management
Speaking Opportunities
Speechwriting
Start-up Consulting
Strategy Development
Targeted Gifting
Tradeshow Production
Video Production
Website Design & Development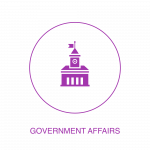 GOVERNMENT AFFAIRS & ADVOCACY
We work closely with stakeholders to manage complex issues and the associated Ministerial, legislative or regulatory environment. We're proud of our pragmatic, non-partisan advocacy approach which builds long-term relationships and sustainable outcomes. We are able to deliver activities ranging from rapid turnaround solutions on critical policy issues to the development of advocacy strategies and policy formulation, to build your voice and influence. A key component of our programs is the development of advocacy roadmaps, which outline the positions of key stakeholders including members of parliament, advisors, government and non-government organisations, and community groups. Mapping these key influencers and identifying areas of conformity, potential detente or vehement opposition provides a clear list of pragmatic opportunities for action.
Strategic, innovative and commercially relevant policy advice
Operation ready public affairs and policy programs
Operational and reputation risk assessment and agile engagement
Integrated communication campaigns
Communities of influence and stakeholder relationships
Cross-partisan strategies that engage key decision makers across the thought spectrum
CRISIS & ISSUES PLANNING MANAGEMENT
Preparation is the primary — if not the only — way to navigate an emergency or crisis situation. Grapevine Communications helps you identify situations that might escalate into a crisis, establish crisis and issues management procedures, as well as train multidisciplinary teams to make sure you're ready for any turn of events. A crisis can erupt at any moment, and the ability to act swiftly and effectively is crucial. We are here, and ready to jump into action to help you navigate strategic communications required to save time, money, and even lives. Our services include:
Strategic sessions
Proactive and reactive message development
Media training
Stakeholder management and communications
News conferences
Internal communications and message development
Social media messaging and content optimization
Traditional and social media monitoring
EXECUTIVE TRAINING & COACHING
If you are looking for training tailored to your organization or group, we are able to support & facilitate customized learning and development on a range of topics including:
leadership
coaching skills
emotional intelligence
diversity & inclusion
inclusive culture
healthy & respectful workplace
change management
strategic planning
team dynamics